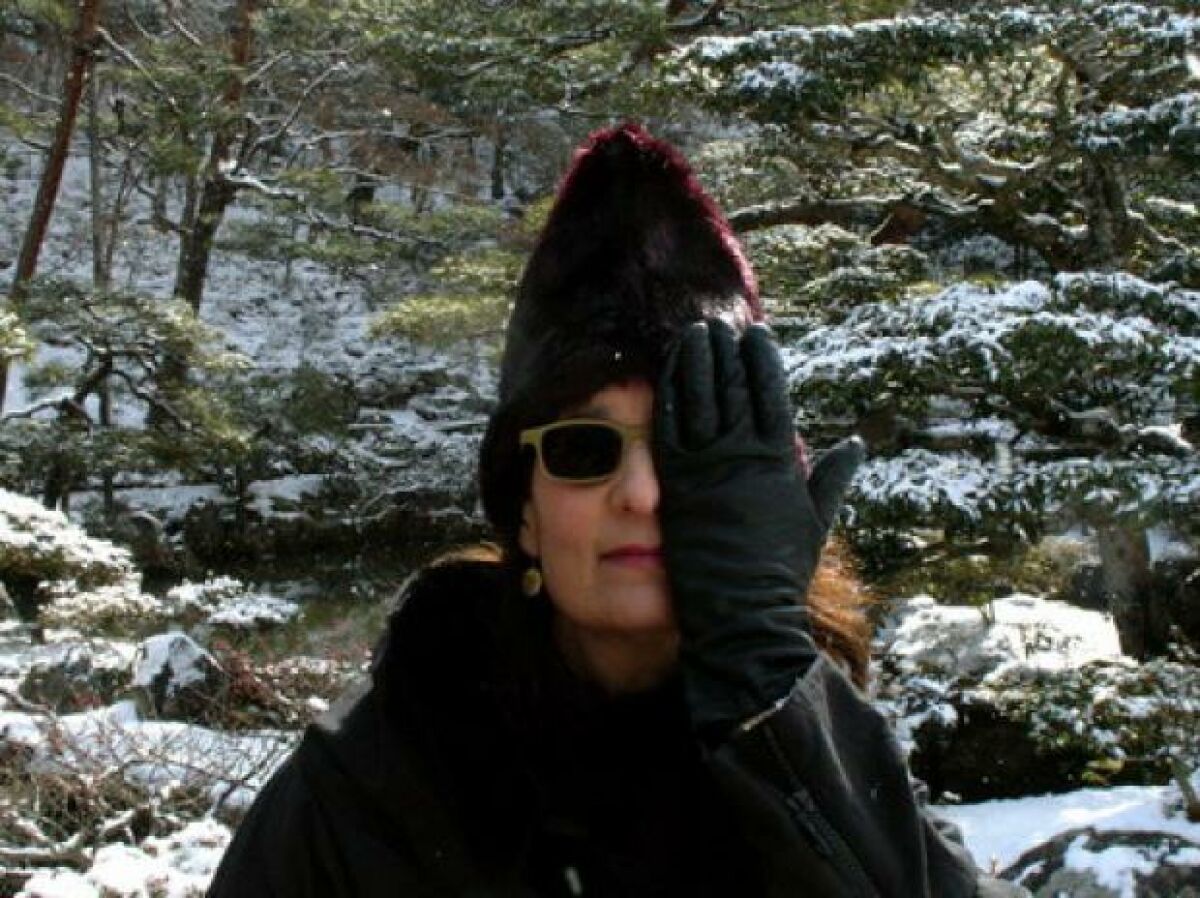 Carin Goldberg 2016
Interview with Carin Goldberg 2016
WRITTEN BY: Ian
September 2nd, 2016
---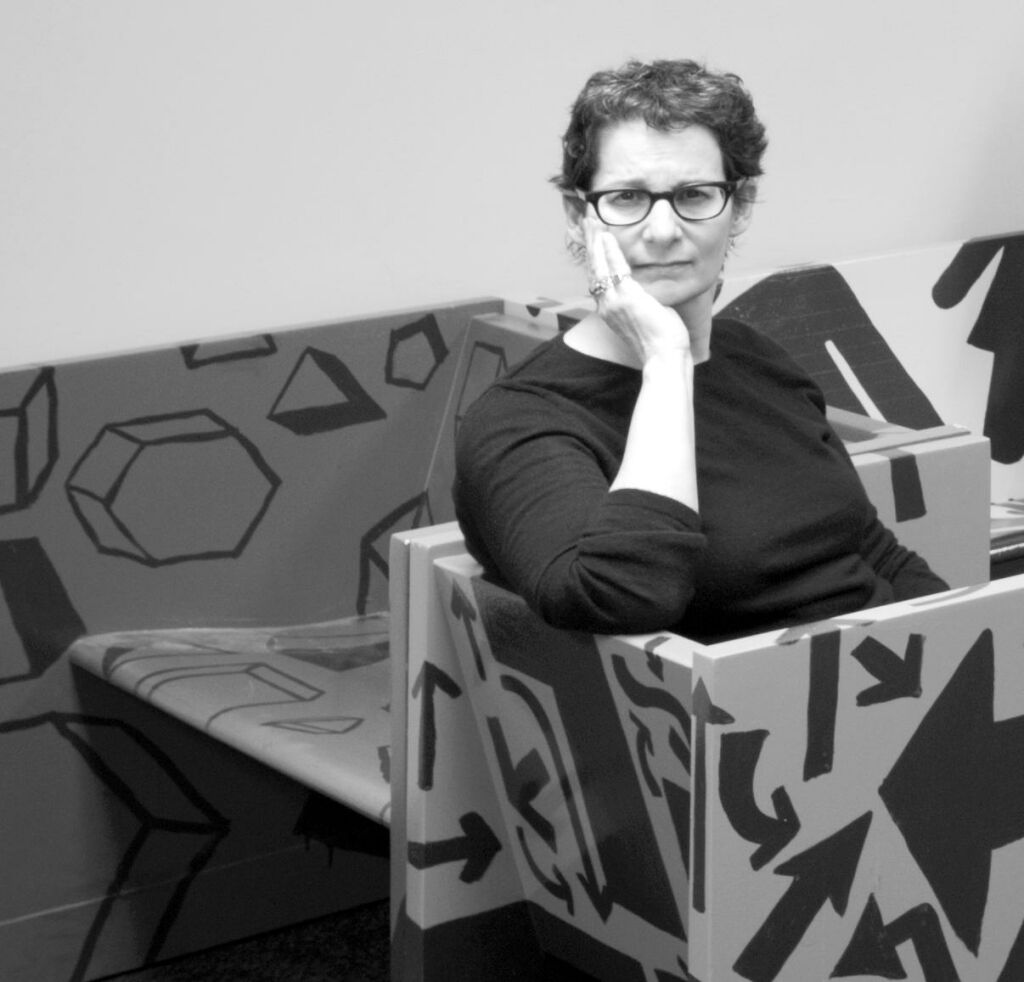 Designer/Artist Carin Goldberg, who was interviewed here some years back has offered some nice thoughts and practical insight into her career today.
Carin worked in publishing for many years spanning the 1970s-90s and beyond. Her work has redefining what book design was and is today. Her so-called post-modern take on design and her ability to push the envelop with her conceptual approach to art and design has created a body of work that is still relevant and fresh today as it was 30+ years ago, not to mention, highly inspirational to designers in publishing today.
These days, Carin is a teacher and is not doing work in publishing to the extent she had in the past. She focuses a lot of time on personal projects and continues to explore art and ways to push concept and form. You can see some great posters she has for sale here.
And so we begin—

———————————————————————
Lets refresh for our readers: What does your design practice look like these days? are you doing much work in publishing?
Well, I don't really practice design, as such, these days. I teach and make personal work. I took a sabbatical in 2014-15. I was a Rome Prize winner and spent 6 months at The American Academy in Rome pursuing my own work and have continued that pursuit since.
You have had an amazing career. Are you finding it harder to get work over the years? What are some things that you're doing to advertise yourself?
I don't think it would be completely accurate to say that I find it hard to find work these days. I find it hard to be interested in doing the work that's available to me. Therefore, I don't promote or pursue work with much vigor.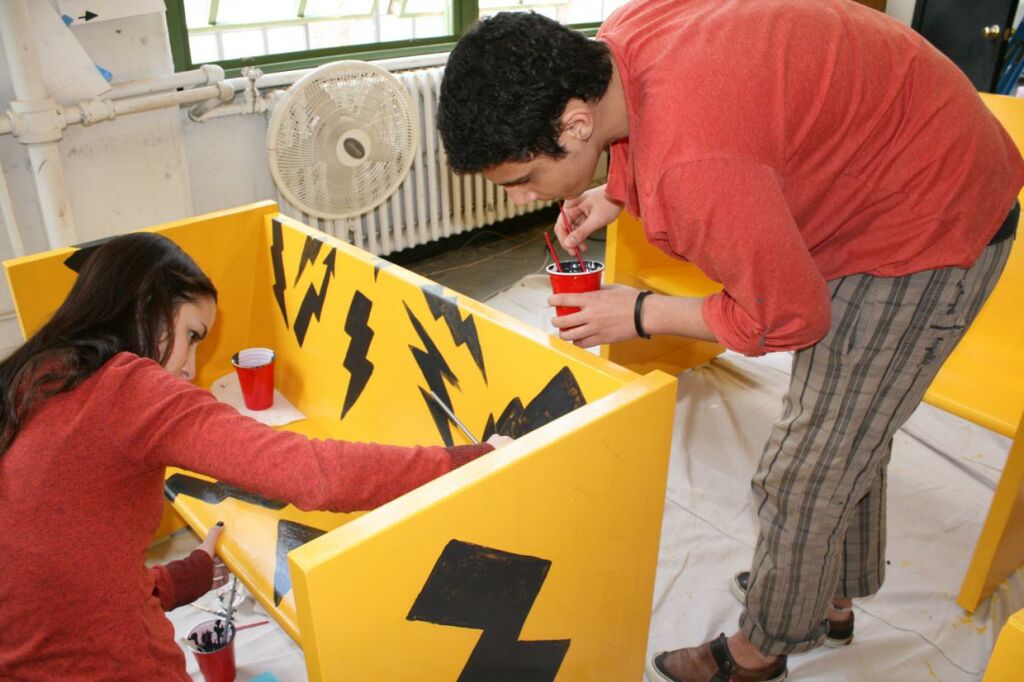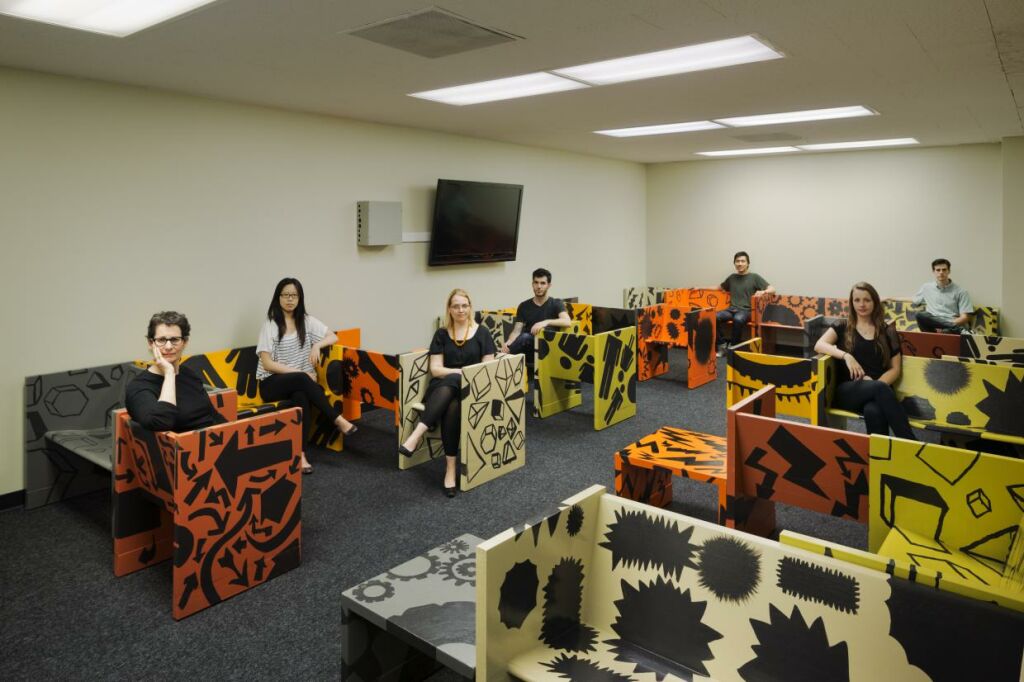 Recent personal work…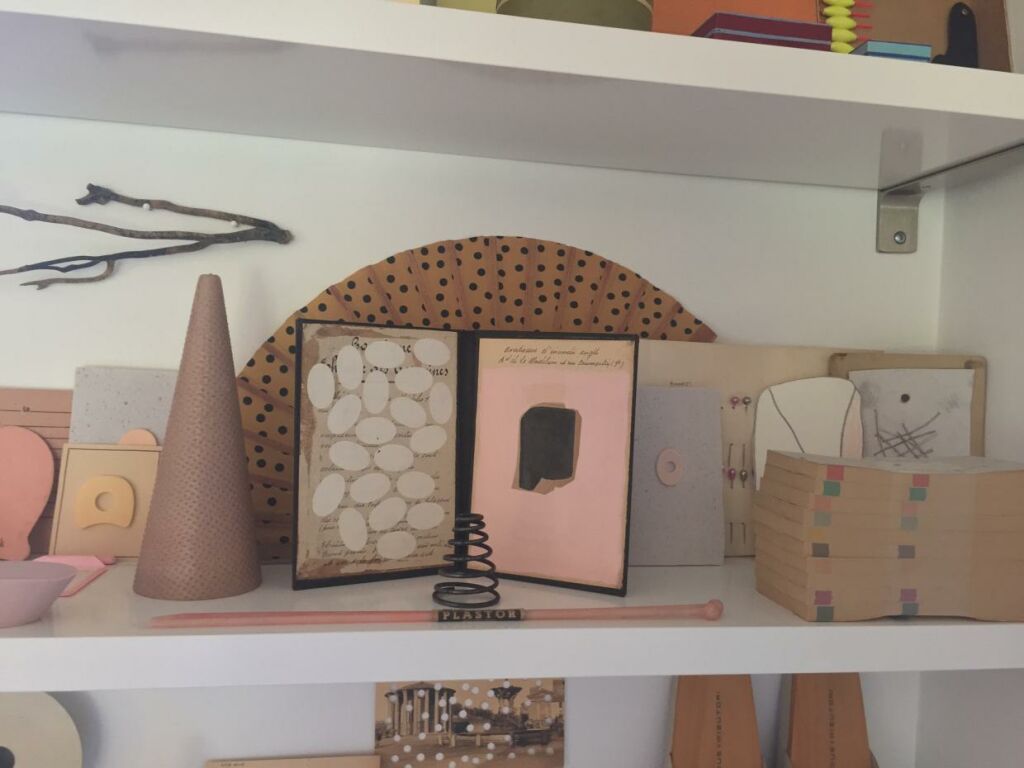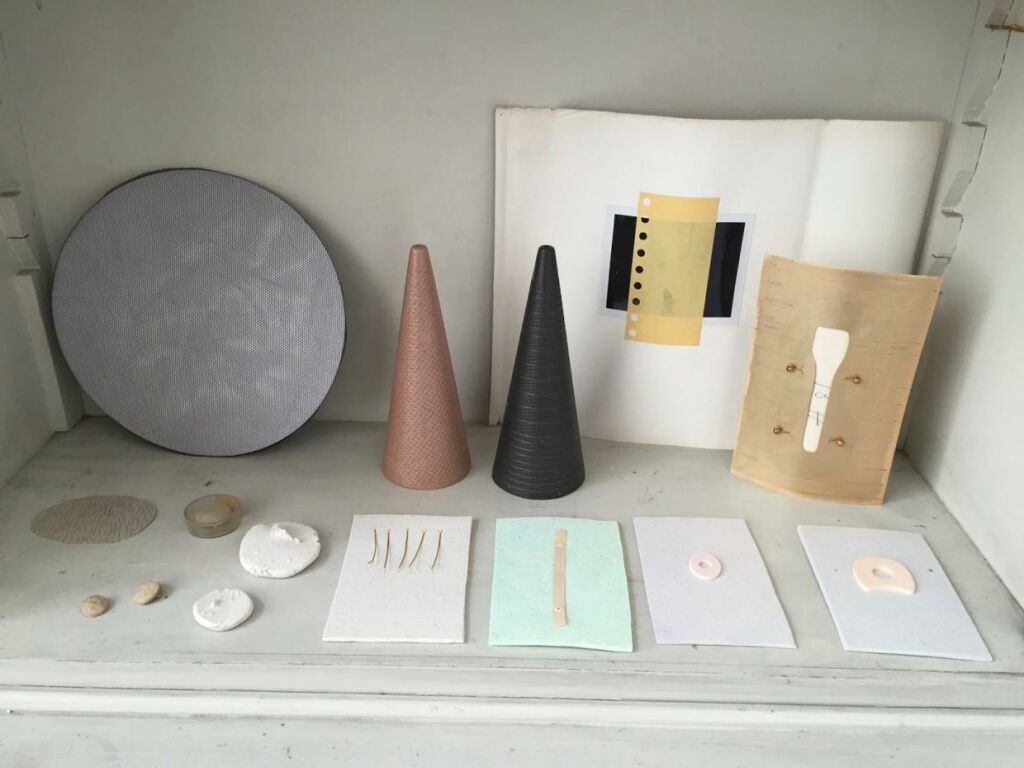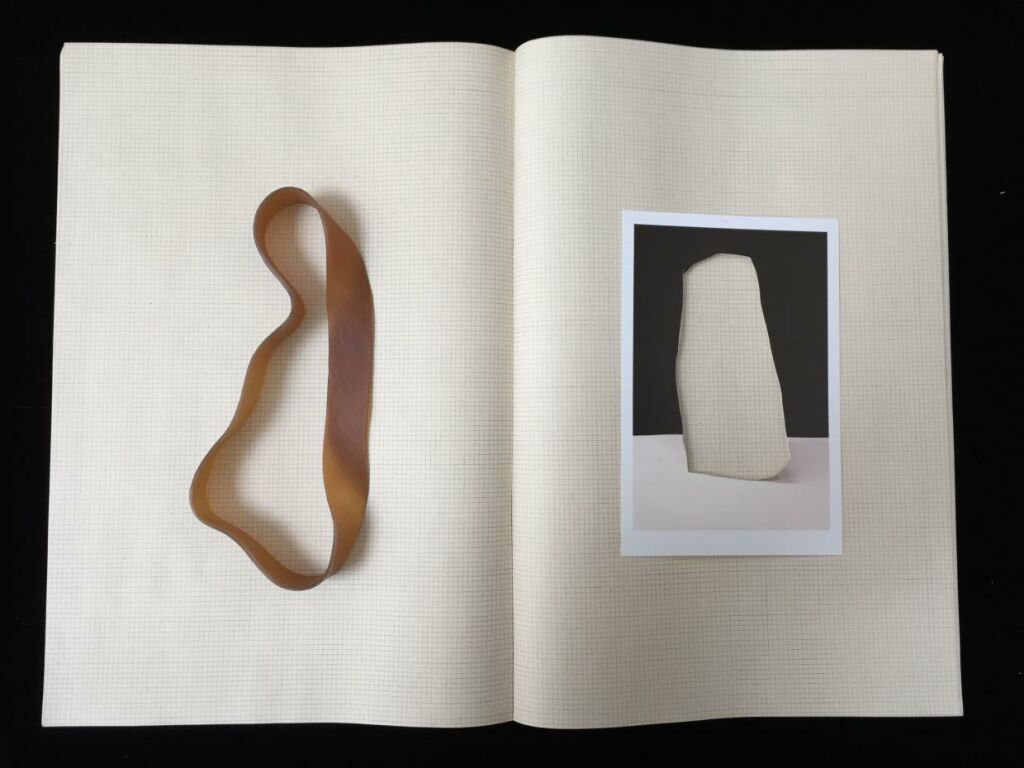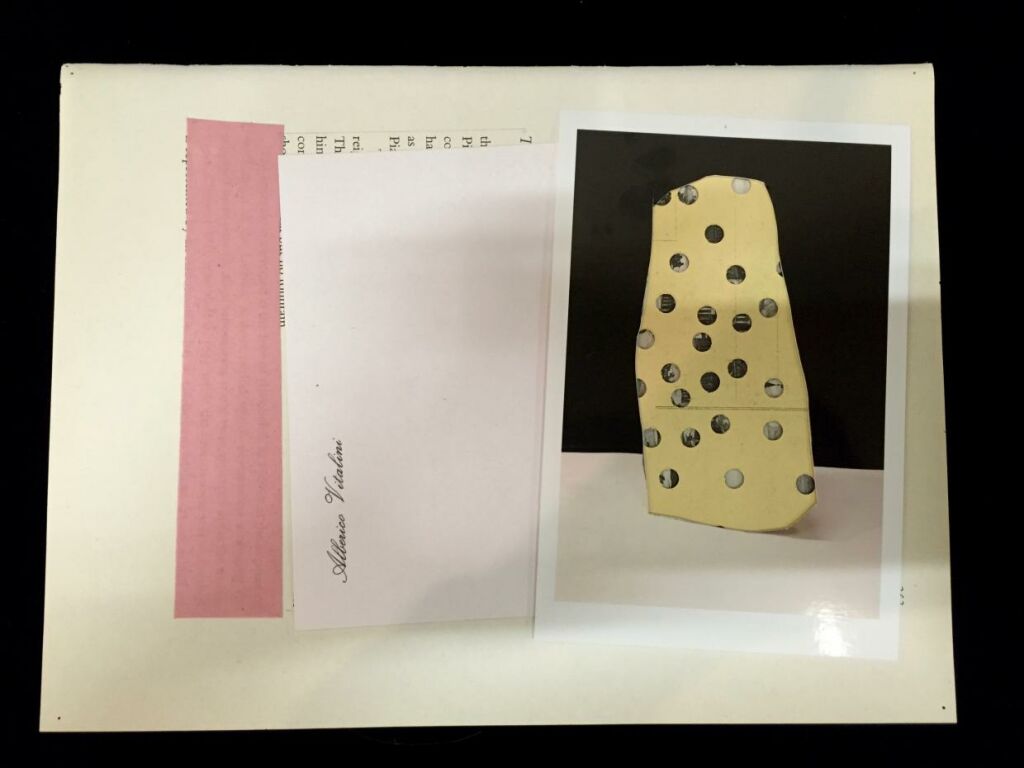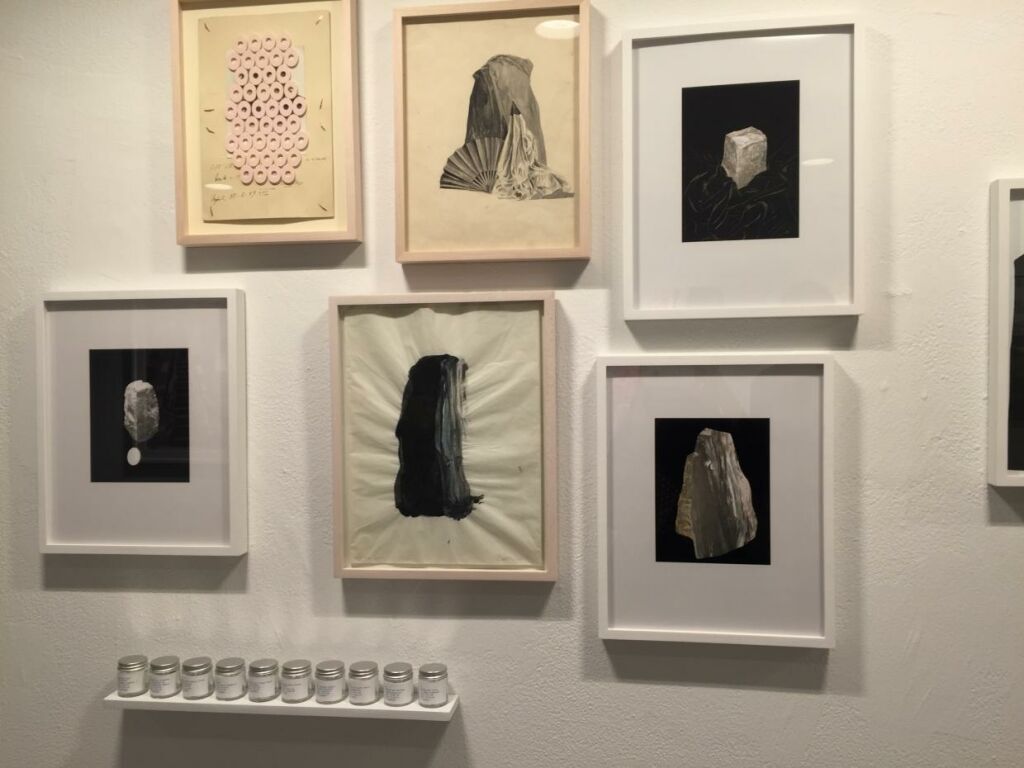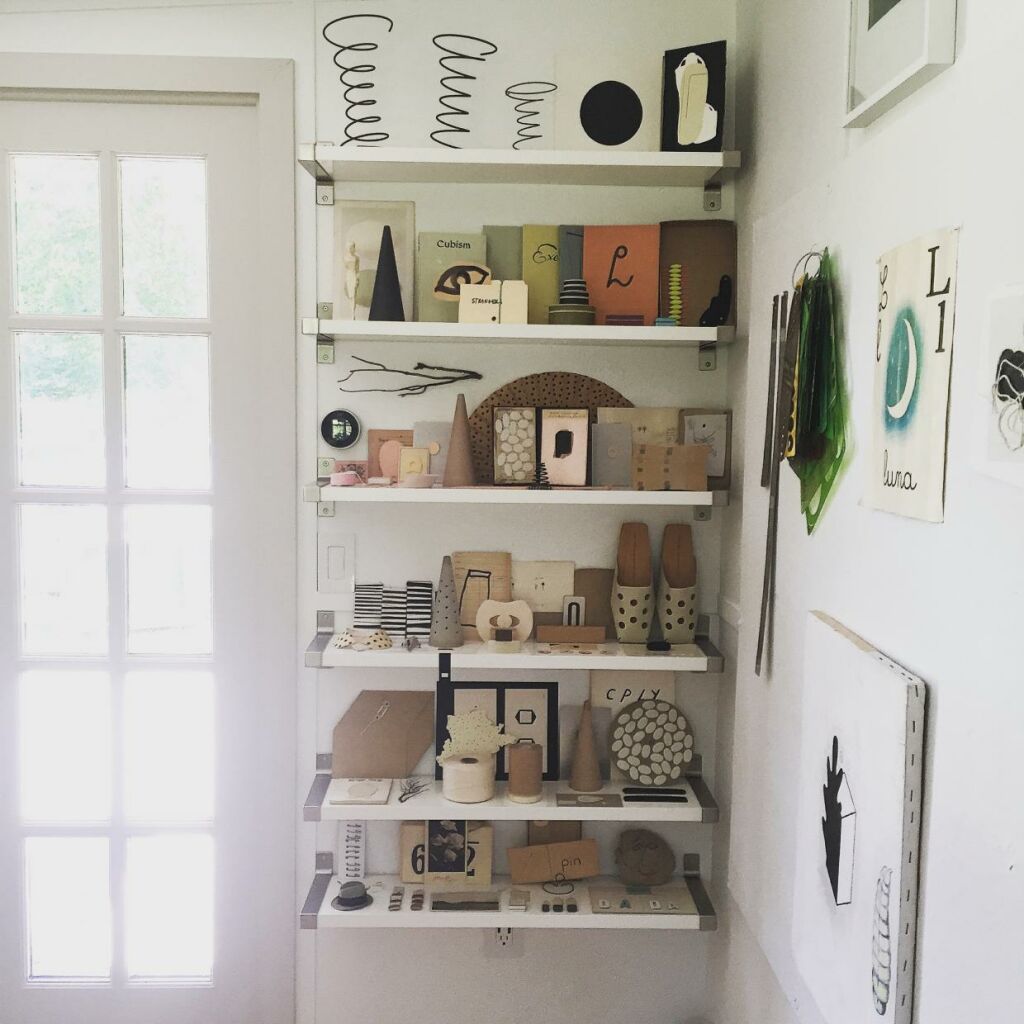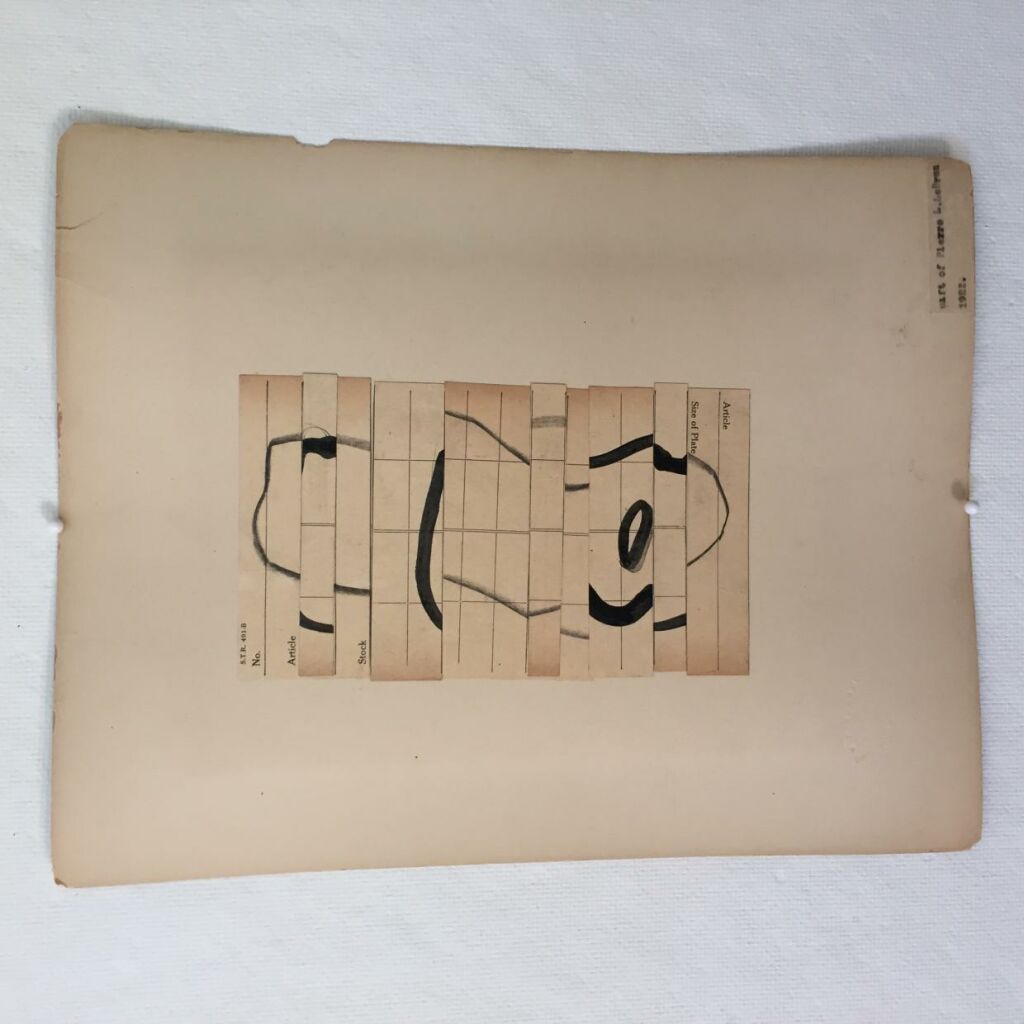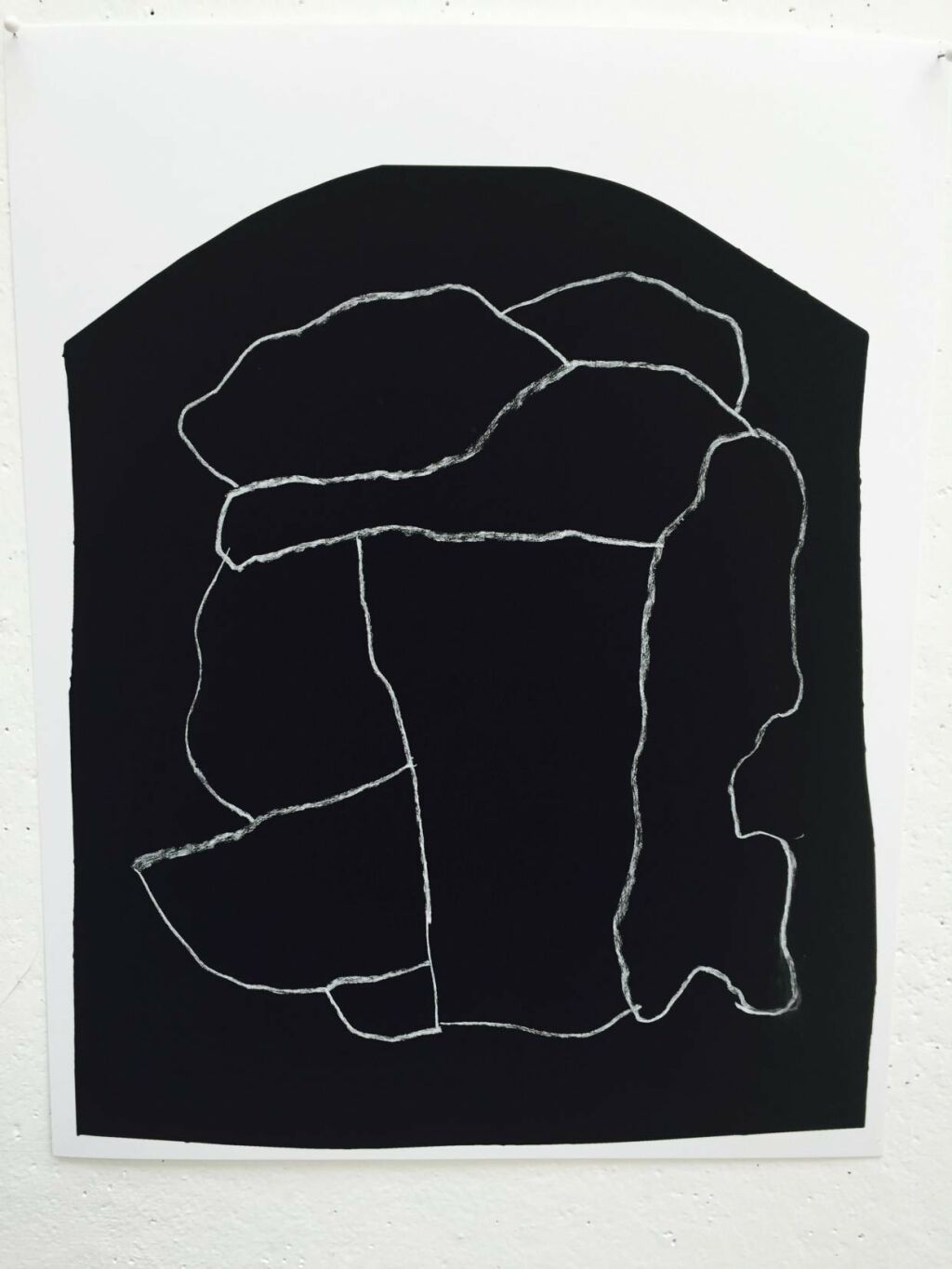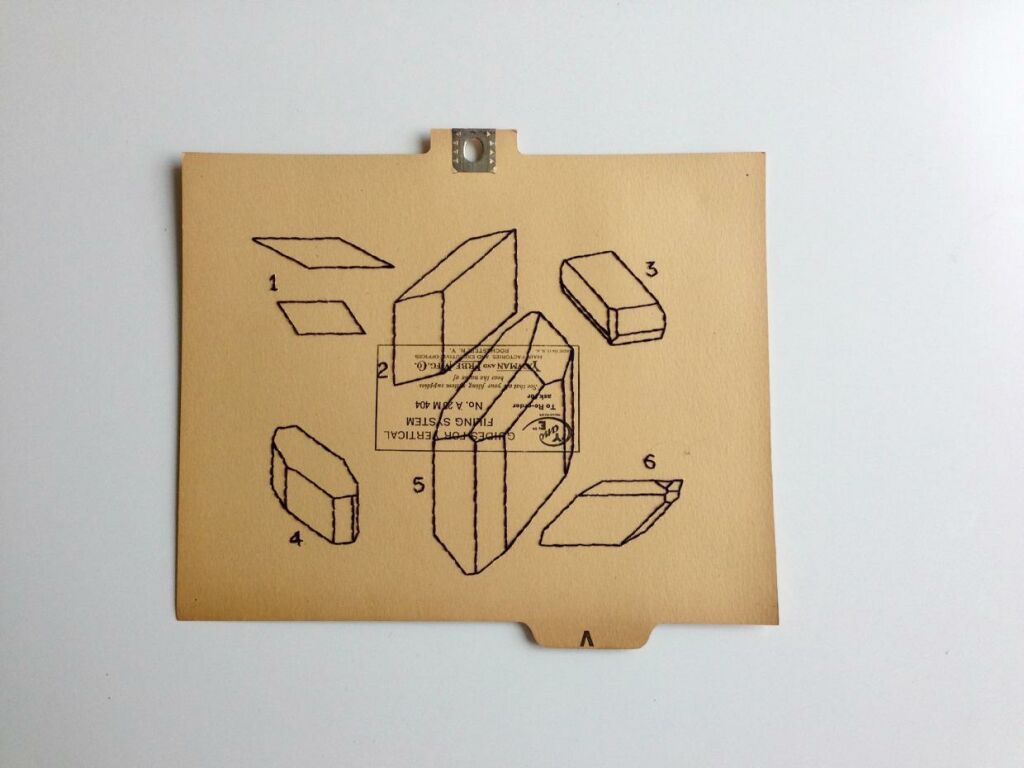 Do you feel like you get pegged as a female designer and as a result get more female centric work?
Not really. Plus, I'm not adverse to being asked to solve problems for subjects I'm familiar with.
Do you ever panic that your work is getting worse? Or do you feel that you've gotten better at what you do?
I don't panic about that anymore. I'm too seasoned. But I am comfortable admitting that the younger generation of designers do it better than I do. I take solace in knowing that I paved the way for them. Its the nature of the beast. I know my craft, I teach it really well and I'm content with that.
Has it bothered you to be stereotyped for doing female centric work?
No. And I haven't done what I would define as female centric work.

Have you seen any particularly major shifts/trends in design that have affected how you work?
Everything affects my work. Trends, politics, history, technology, age, family, money, gender…but I would say that technology has changed my work. For better and for worse.
What are some projects that you have worked on that you feel are reflective of some of your better work?
I am proud of my career and body of work in general. That said, I usually hate everything I've done until it becomes an artifact and have little personal stake in it. Specifically, I continue to like the School Of Visual Arts Senior Library 2004 and the non-profit work I have done for urban public institutions that help those in need.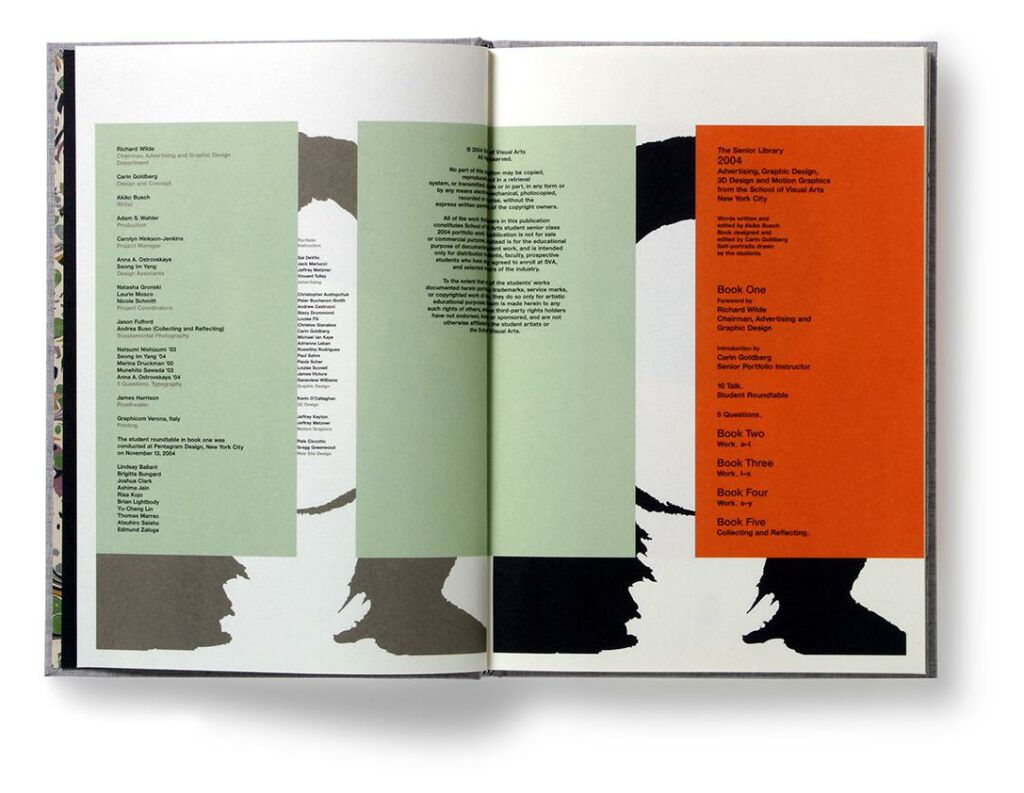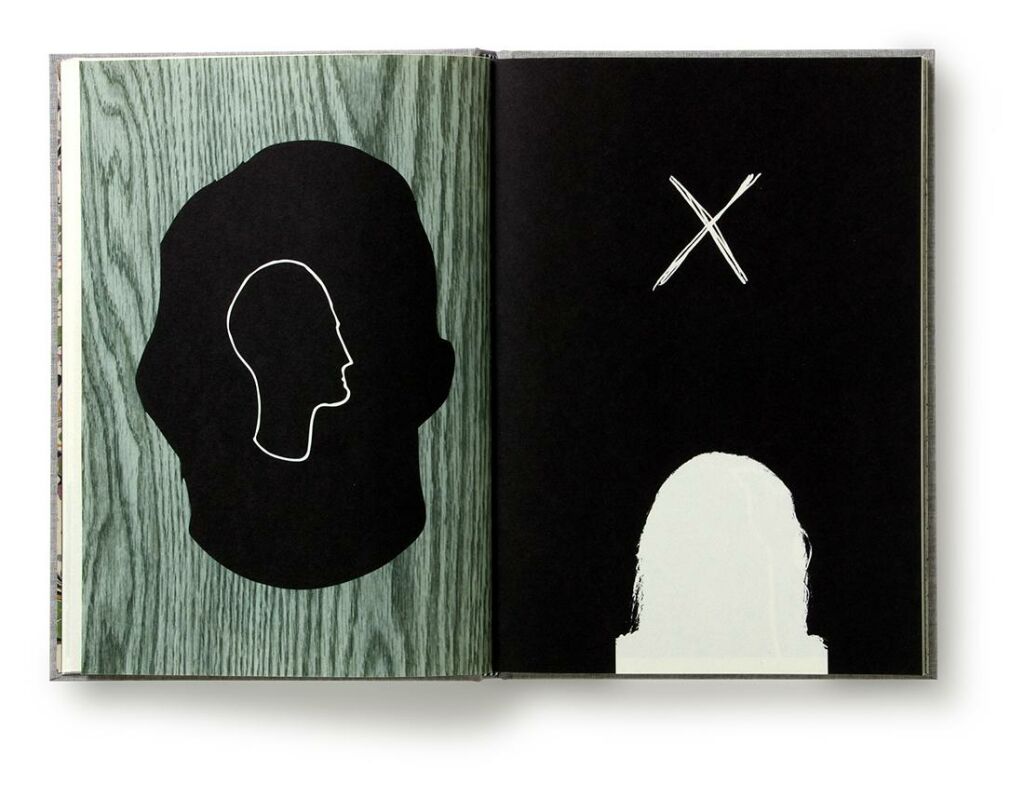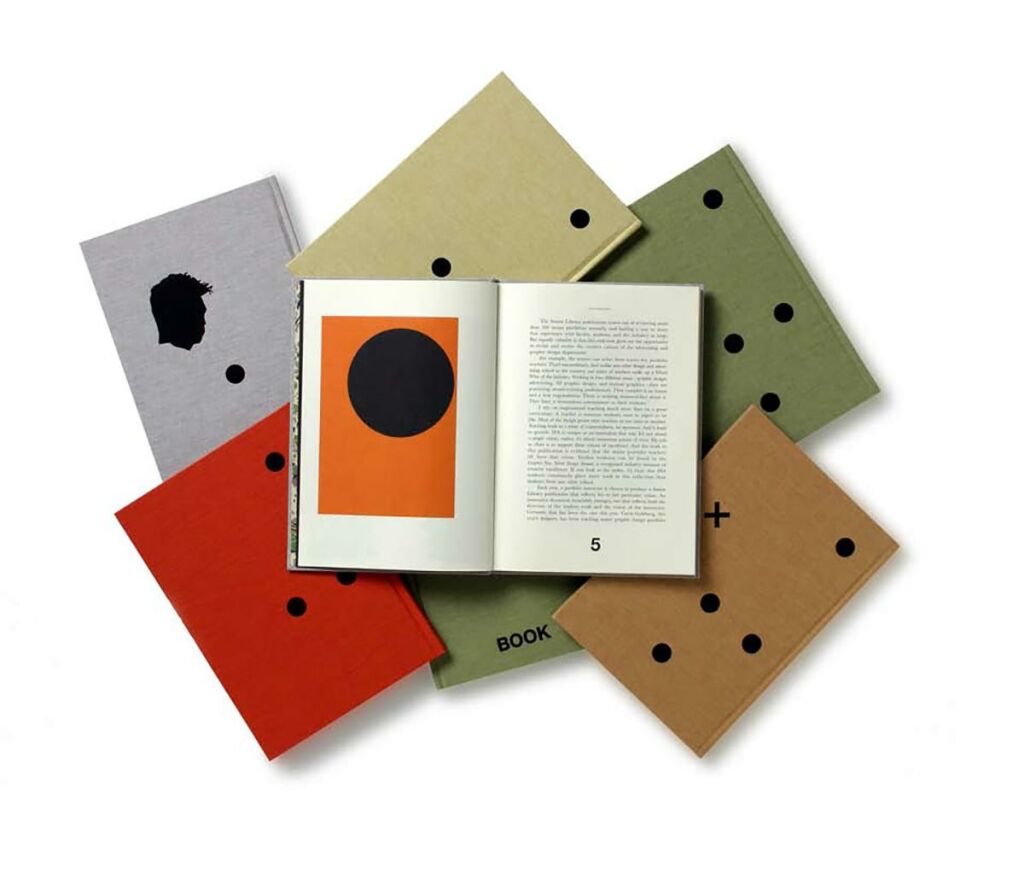 What are some ways that you feel technology changed the way you conceptualize or execute work that has either made it better or worse at times. Do you feel you results were more consistently good when you were not relying on a computer or the internet?
The computer/technology changed both to some degree. Its difficult to assess if it had a deep effect on my conceptual thinking but I am certain it had a profound effect on my formal solutions. My hands felt very tied during the transition from no computer to all computer. The learning curve was steep and I learned whatever I know painstakingly. Its impossible to become proficient while running a studio. I rely on assistants to help me produce my ideas and images. I sketch on the computer. My work became somewhat minimal. Simpler. I relied less on form and more on concept.
Ultimately it was good for me. And I do think my worked changed and did get better in some ways. Limitations are often helpful. That said, having limited facility in certain programs is frustrating and makes me feel powerless more often than not.
Do you have more of a tendency as a designer to rely on the internet to look at new work being done by other designers? How much of that seeps into your work?
I do look at on Pinterest and Instagram. I use Instagram exclusively to post my work and to look and other work. Short of a few friends and family I try to avoid following those who post their meals, their kids (unless I adore them) and their vacations. I have begun using Pinterest as a way to archive my work. I am going to soon have an URL that simply has my name and the links to Pinterest, etc. No need for a complicated web sight. Pinterest is genius for students to acquaint themselves with the history of graphic design. Its all there. And I read Hyper-allergic. I don't exclusively follow graphic design. As an educator it is crucial that I am current on all forms of visual art and artists. Its not always healthy to look at too much work of others. Better to spend time making my own work and let the "seepage' come from other sources. But for students its vital they look at all work past and present and become fluent in all of it.
How are students these days? Are you finding that students are coming to your classes more design savvy? What are some draw backs in your teaching careers that has been directly affected by technology?
The changes in my students come in waves. Sometimes I have a great year of fantastic students and other years I want to tear my hair out. Are they blowing me away these days? Not really. They are definitely not more design savvy. I find that perplexing and frustrating given the access they have to EVERYTHING. TMI can be overwhelming and they need guidance on how to navigate the giant pou-pou platter of visual stimulation. That's one of my jobs as an educator.
No particular drawbacks other than keeping up with technology without losing the what is essential: good ideas and beautiful form working together.
Who continues to inspire you and your work as a woman designer?
Although I feel I'm gender agnostic, I do admire and look towards talented/accomplished woman. Artists and designers alike. I am particularly interested in HOW they did it in a culture that makes it REALLY hard.
Who are some women designers today that you feel are doing phenomenal work in book cover design and other disciplines?
Phenomenal? Thats a tall order. No. Nothing phenomenal from either gender. Conservative times foster timid work. As does a fragile economy.
Is there a lot of sexism in your line of work?
I've been around for a long time. Sexism in my profession in the 1970's and sexism now has mutated. Sexism continues to exist but is revealed differently.
What are some regrets that you have in your career?
No. Won't go down that rabbit hole…