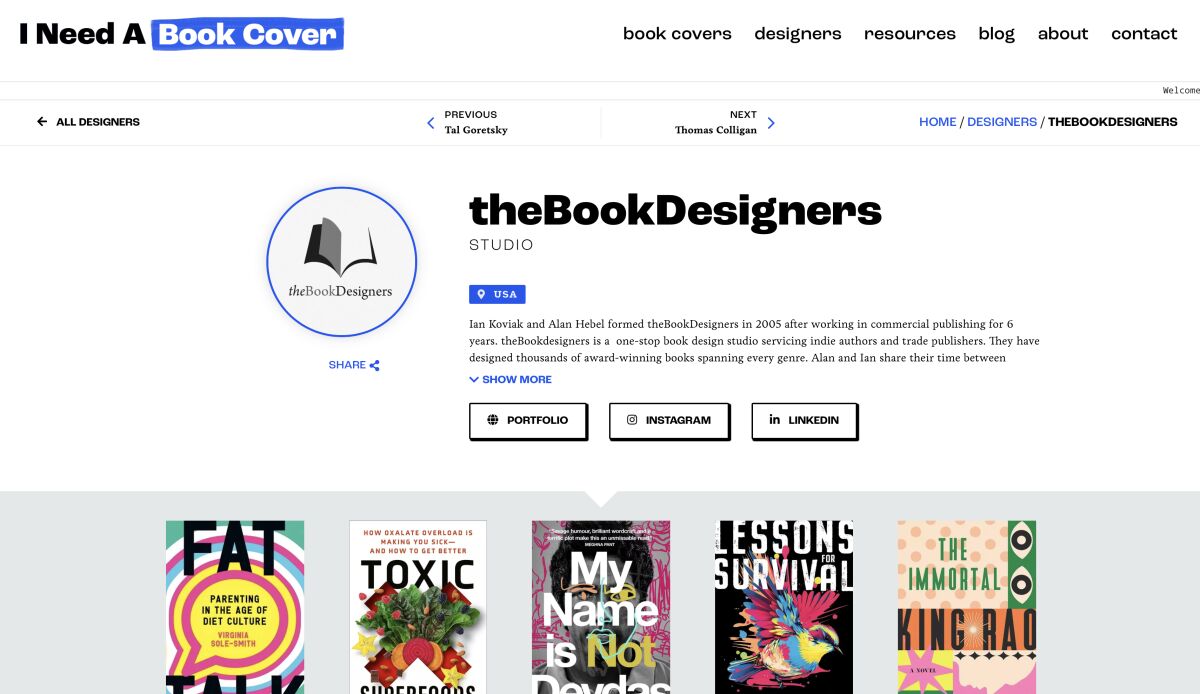 I Need a Book Cover website by Zoe Norvell
Where you can see the best-of-the-best of book design
WRITTEN BY: Ian
October 3rd, 2023
---
We're thrilled to be included in book designer Zoe Norvell's great contribution to the world of quality book design, https://ineedabookcover.com/designers/thebookdesigners/.

The website features top talent in the book design world and is very user-friendly, allowing covers and designers to be searched as well as many filters to narrow down styles, design motifs etc.

The site is continuously being updated and added to which is quickly making it an amazing resource for both authors and art directors looking for remarkable talent. And again, we could not be more pleased to be featured alongside stalwart book designers across the globe.

Thanks, Zoe! The site will go down and history and prove an amazing resource for generations to come. Feel free to drop a Venmo donation to Zoe to support the gallant effort: @Zoe-Norvell.